Wednesday, 14 October 2020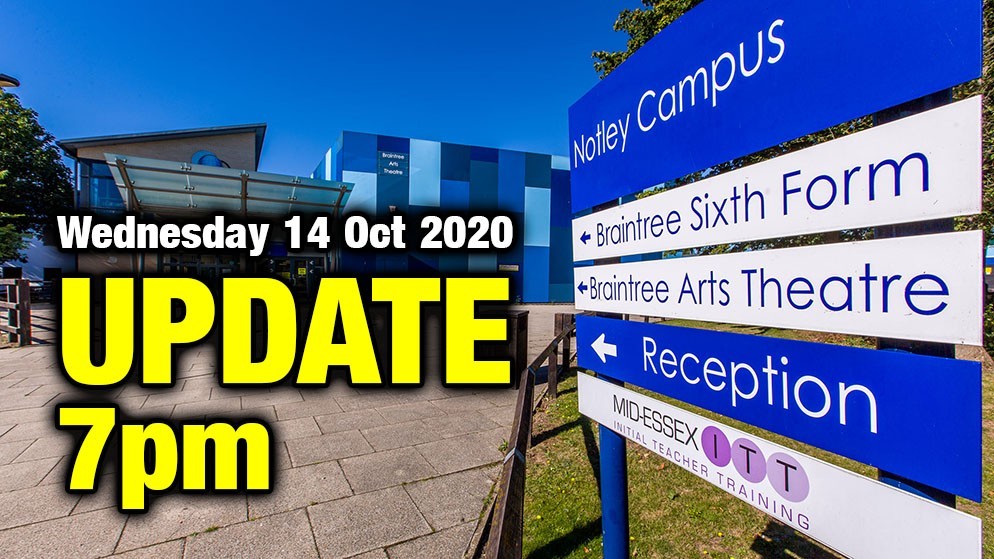 14 October 2020
Dear Parents/CarersWe have been advised by Public Health England that there has been a second confirmed case of COVID-19 within the school.
We appreciate you will be concerned about the safety and welfare of the children, but please be assured our Risk Assessment and procedures are robust. They are reviewed on a weekly basis and we will complete the process again following recent events. The second case involves a Year 10 student and is unrelated to the first reported case.
We have discussed the circumstances with the Essex Test and Trace Team. They have advised us there is no requirement to close the school following the confirmation of a second positive case. This is due to the various control measures we have in place.
All Year 10 students have been sent home as a precautionary measure this afternoon and a 'close contact' group will be asked to self-isolate until after the half term break.
We would like to remind you of the information provided in the letter distributed yesterday. Please be reassured that for most people, coronavirus (COVID-19) will be a mild illness.
The school remains open and your child should continue to attend if they remain well.
For full details, please see the letter below.